Iron Supplements are important part of pregnant women diet. Many foods contain iron, which can raise your levels. So far, this is the best way to absorb essential minerals into the body.
Taking iron is not just for the gym. You can-and should-add it to your pregnancy diet. During pregnancy, iron is essential to support your baby and your blood supply.
Minerals are essential for the growth of babies. The recommended daily intake is twice as high as expected. Low iron content increases the risk of anemia, and severe iron deficiency can lead to low birth weight or premature delivery.
With this in mind, is it necessary to take iron supplements during pregnancy? Mothers-to-be need to know everything about iron during pregnancy, including how to supplement iron-rich foods, and how to know whether to supplement iron.
Why is Iron Important during Pregnancy?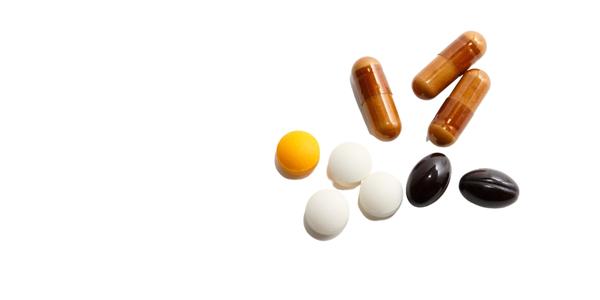 Considering that 70% of iron is found in red blood cells, it seems counterintuitive to need more iron during pregnancy, and you no longer lose blood every month during your menstrual cycle.
However, iron needs to jump during pregnancy to provide oxygen to the growing baby, and because your body produces more blood as you grow up. Iron is also important in fetal brain development. Too low iron levels put you at risk of anemia, especially in the second half of pregnancy.
How Much Iron do Pregnant Women Need?
Most prenatal vitamins contain enough iron to compensate for this increase, but due to the increased demand for blood production, iron deficiency anemia is common in pregnant women.
Pregnant women need 27 mg of iron per day (compared to 18 mg for non-pregnant adult women between 19 and 50).
Fortunately, it is easy to prevent by filling the plate with plenty of iron-rich foods, and you can add iron daily if recommended by your practitioner.
Top Iron Supplements During Pregnancy
Now we know why iron is important to you during pregnancy. Let's take a look at selected iron supplements that we have selected.
#1 Floradix Iron + Herbs (Best Liquid)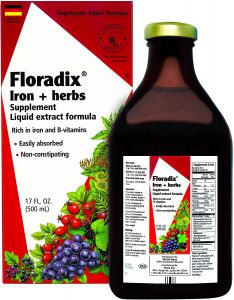 Taking iron in liquid form can make the stomach easier. Floradix is ​​an easily absorbed plant-based liquid iron supplement that contains organic iron in addition to herbal extracts, fruit juices, and vitamin C and B complex.
The recommended dose is 10 ml twice a day, which provides 15 mg of elemental iron. Remember, if you are extremely anemic, this may not be enough to restore iron levels.
#2 Feosol Complete with Bifera Iron Caplets (Best Tablet)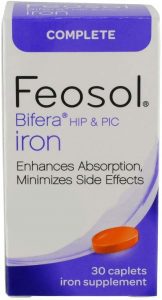 Feosol Complete with Bifera is a once-daily completed iron ingot that provides 28 mg of mild iron. Unlike other iron supplements, it provides heme and non-heme iron to help enhance absorption while minimizing gastrointestinal side effects.
#3 New Chapter Iron Food Complex (Best Organic)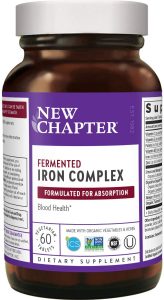 New Chapter is the brand of choice for anyone looking for quality, certified organic vitamins, and supplements. Their iron food complex is a once-a-day supplement that provides 9 mg of whole-food fermented ferrous fumarate and powerful probiotics in the form of lactic acid bacteria to help prevent digestive complications.
Also, there are supplementary nutrients-including vitamin C, vitamin E, folic acid, and B12-and herbs such as ginger, turmeric, and peppermint to relieve stress, energy, and digestion.
#4 BeLive Iron Gummies (Best Gummy)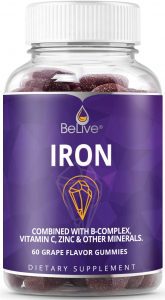 It can be difficult for children (even stubborn adults) to take iron supplements. They not only have artificial coloring and fragrance-free grape flavor, but also delicious, and every two gummy can provide 10 mg of iron-in addition to vitamin C, vitamin A, folic acid, zinc, and vitamin B complex (B3, B5, B6, B12).
Most importantly, they are a simple and effective way to deliver minerals in a digestible and delicious way. Fans claim that they are easy on the stomach and digestive system, and are unlikely to cause constipation.
#5 MegaFood Blood Builder Minis (Best Vegan)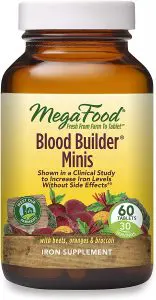 The MegaFood brand is a premium food that produces supplements and has a history of 50 years. They are gluten, dairy, soy, and GMO-free, and they are certified as vegan and kosher.
Every two tablets contain 26 mg of iron, iron from beets, oranges, and broccoli, vitamin C to promote absorption, folic acid, and B12 to promote healthy red blood cell production.
#6 Amazon Elements Iron (Best Budget)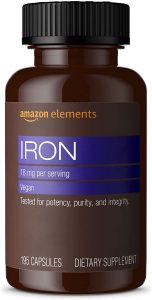 Iron can be a particularly expensive supplement, costing up to $30 per month. If you are looking for a more budget-friendly product, we recommend that you use Amazon Elements Iron, which provides 18 mg ferrous bisglycinate capsules within six months.
They are gluten-free and vegan, without any artificial colors, flavors, or chemical preservatives. Although the reviewers are not crazy about the aftertaste, they believe that these capsules are very effective in increasing iron content without any dyspeptic effects.
#7 Blue Iron Liquid Mineral Supplement (Best Liquid)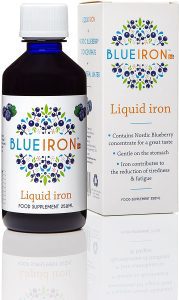 Blue Iron's liquid supplement is rich in blueberry flavor, suitable for vegetarians and vegetarians, and suitable for mothers-to-be. The recommended daily dose of 15 ml will provide 25 mg of iron. The addition of Vitamin C, B12, and E can enhance the formula, make it easier for you to absorb iron, and promote the production of hemoglobin.
It has a patented absorption effect that makes your stomach gentle and relieves constipation associated with iron supplements. It also contains biotin, which can help the health of your unborn baby.
#8 Garden of Life Iron Complex (Best Capsule)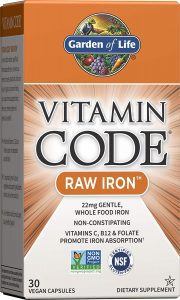 This product is certified vegan, GMO-free, gluten-free, and made from natural plants. It is provided in a single capsule, less than 1 inch in size. Although this is quite large, it is easy to slip off with a glass of juice or water.
In addition to 22 mg of vegetable iron, it also contains vitamins B12, C, and folic acid. It is easy to digest and will not upset your stomach.  They help the beneficial bacteria in the stomach and help with diarrhea or constipation.
#9 Floravital Liquid Iron Supplements (Best Vegan Tablets)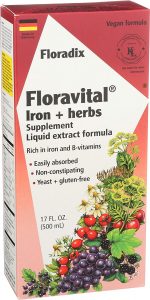 This brand provides a supplement without preservatives and artificial colors, gluten, GMO, lactose, yeast, etc. However, the FDA to provide the recommended daily allowance of iron for all women of childbearing age has approved it. Yes, whether you are pregnant, breastfeeding, pregnant or menstrual, Flora Vital can help you. Since it uses ferrous gluconate, fruit, and herbal extracts, it tastes good and does not block the stomach.
#10 Natures Plus Chewable Iron (Best Chewable Tablets)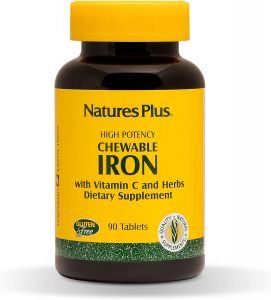 These chewable tablets are flavored with raspberries and cherries, and each tablet will release 27 mg of iron. They are suitable for vegetarians and are gluten-free. The added vitamin C will help your body absorb the iron needed by the product.
These are 100% made in the United States and contain no artificial preservatives and colorings. The dosage of these tablets is one dose per day, so if the bottle contains 90 tablets, it should last three months.
What you should look for in an iron supplements
Tablet, capsule, or liquid
Side Effects of Iron Supplements
Some common side effects associated with iron supplements include constipation, nausea, vomiting, and diarrhea. You have enough time to deal with it when you are pregnant without adding more content.
If they make you uncomfortable, try not to take them on an empty stomach. You can prevent constipation by increasing your fluid and fiber intake.
If there are any side effects, please consult your healthcare provider for advice and support.