Gods and goddesses — we have 100 of the coolest Greek mythology baby names for boys and girls.
What are Myths ?
Answers of awkward questions are called myth. Another function that evolves in this era is to justify the whole social system that is existing already and explain the customs and traditions, but, according to their religion and mindset who is answering.
What is Greek Mythology?
Greek mythology has not a single text like Bible or Hindu Vedas that introduced their heroes, gods and goddesses, and myths characters stories. It's an oral tradition that started in the Bronze Age. They mostly don't even bother to introduce their superheroes' characters gods and goddesses, main characters, some times readers and listeners aren't familiar with them.
Believers of Greek mythology accept all the stories that were discovered by their Greek critics. They consider these stories as true, although some of them are based on fiction, Greek mythology believers set this as an important part of their lives. They set the meaning and reason behind everything that is taking place in their lives.
Hesiod, a poet, introduced first written cosmogony or we can say the origin story of Greek mythology.He described the history of the universe and the journey from nothing to become a world full of livelihood. He tells the details of gods and goddesses who changed from chaos and descended from Gaia, Ouranos, Pontos, and Tartaros which are earth, sky, sea, and the underworld respectively.
Afterward, Greek critics and writers explain Hesiod's Greek mythology into their own words, shared events that appear in the 5th century of Aeschylus, Sophocles, and Euripides, Pindar. 1st and 2nd-century writers explain further Greek mythology and they had contemporary audiences at that time and still.
 Olympians and Greek Mythology 
The highest mountain of Greece, Mount Olympus, the pantheon lived who ruled on human life, their gods and goddesses look like humans but they can change their selves into animals or any other thing.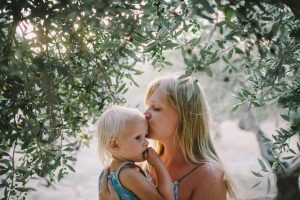 12 main Olympians are the Center of Greek Mythology 
| Name | Detail |
| --- | --- |
| Zeus | The father of gods, kings of all gods, fate, law, and weather is in his hand. |
| Athena | Wisdom and defense goddess. |
| Hera | Queen of gods and all the women and marriage. |
| Apollo | Apollo was the god of music, poetry, and knowledge |
| Aphrodite | Love and beauty goddess |
| Ares | War god |
| Demeter | Agriculture and grain god |
| Dionysus | Wine, pleasure and festivity god |
| Hephaestus | Fire, metalwork and sculpture god |
| Hermes | Traveling, hospitality, and trade god also he was the personal manager of Zeus. |
| Poseidon | Sea god |
| Artemis | Hunting, childbirth, and animals god. |
Others are
Underworld God
Home and family goddess
Sex god 
Heroes and Monsters of Greek Mythology 
Greek mythology not only tells the story of their gods and goddesses, but they also mention some heroes such as

Monsters are Hybrids, Described in Tales Here are Some
Automatons are
Greek Mythology Baby Names in 2023
Choosing your baby name is a huge responsibility, how can you choose the best name for your baby? Let me tell you; sound, yeah! How your baby name sounds with its middle and the last name. uniqueness and aging name has some factors too, the name should be unique and ages well with your baby from teenage to adult. Greek mythology baby names empower your baby personality, boost skills. Greek mythology has become an inspiration for many Hollywood movies and books.
What baby name to choose is something most parents-to-be wonder about from the minute they see the positive test, if not before. It's not a decision to take lightly — a name is for life.
Greek Mythology Baby Names For Boys
Its meaning is extremely good looking.
Greek letters consist of mystical words. According to Greek mythology, this name has magical power.
Means thin-lipped, name one of the most famous greek heroes, Warrier, who hah remarkable history.
Means lord, related to masculine beauty.
Greek hero, known as ajax the great.
Son of Zeus, father of gods. He was the god of music, sun medicine, poetry.
Argo was a ship that Jason sailed when he was researching golden fleece.
Ares was a god of war, son of Zeus, and Hera.
Greek titan name
Mythical hero, meaning is one who excels
Means pious one, Metallica boy name
Youngest son of Gaea and Uranus
Mythological Greek legend stands for loyalty and generosity.
Greek god name, unique name not commonly used
Son of Zeus, he was a handsome figure.
Meaning is desire, sexual love god name was eros.
King of Sicily, known for boxing, who was defeated by Hercules.
Son of goddess garments and god Hermes
Mythical creature mixed with lion eagle with a tail.
King of dead and also a brother of Zeus
Meaning is holding fast, mostly used in movies, books, and tv shows.
Greek titan god name was helios, popular baby name
One of the most celebrated heroes in the history of greek mythology. He had amazing strength,
Means messenger of god,
Famous poet name
Icarus was a god who had waxwings, he flew near the sun and melted.
Greek Mythology Baby Name For Girls
Greek goddess of war
She was the goddess of flowers
Means attractive qualities
Daughter of greek sea god
Goddess of purity
Means elevated, title given to goddesses
Goddess of dawn
Daughter of atlas means splendor
Daughter of Uranus and Gaia.
Greek titan and mother of Zeus
Greek goddess of the moon
Wife of Odysseus
Goddess of sea
Daughter of Leda and Zeus
Queen of heaven and wife of Zeus
Daughter of greek river god.
Daughter of Zeus and Mnemosyne
Goddess of justice
Goddess of music
Daughter of king and queen of troy
Acantha was the love of Apollo
Another name of the Greek goddess of feminine
Name of area s daughter
epithet of goddess Hera
She was the goddess of love
Atlanta was fast-footed maiden
Daughter of Briseus according to greek mythology
Princess of Argos
Goddess of justice
According to Greek mythology, Erato was the muses of poetry
Phooenician princess
Also check Baby Names: The most helpful, complete, & up-to-date name book