The ultimate guide of Best Christmas Toys  and Gift Ideas for Kids that can make children happy are worthy of your place in your child's Santa wish list.
Its a tradition around the world to exchange gifts on christmas day. kids also wait to get their christmas gifts from mom and dad. Parents around the world try to get best christmas Toys and gifts for kids and babies.
To Finding the perfect toy to give to your son or daughter can be very stressful, and it is even harder to please grandchildren, nieces, and nephews. Today's children don't need more things, and it's not easy to buy the best Christmas toys and gifts for kids.
You may not want to encourage everyone to enjoy too many gifts that extend screen time after the kids' Christmas movies. We have compiled some long-lasting toys that will entice your children to use their imagination and promote open play and will not eventually appear at the bottom of the toy box. For all electronics enthusiasts, there are many great ideas for gifts  for Christmas 2022.
What are the must have Christmas Toys and Gift Ideas for Kids in 2023?
In addition to toys, you will also find our top choice for family Christmas toys; these Christmas toys of the year 2023  may add to your other Christmas traditions and will work year after year.
2023 Best Christmas Toys and Gift Ideas for Kids 
1. Czech Games Codenames Board Game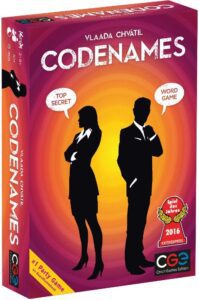 Competitors, spies, assassins, secret identities, etc., all participate in this fast, simple but challenging game. Teams compete to see who gets in touch with their agent first while avoiding assassins. It recommends for players over 10 years old to play with four to eight players, so it is very suitable for family game nights.
2. WowWee PinkFong Baby Shark Doll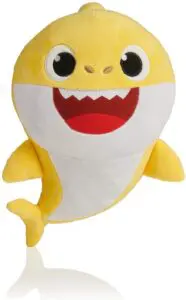 Little person can happy with his baby shark. This super-soft plush toy is very cute and safe for babies. Pinch the shark's abdomen and you will hear the verses of four famous "Little Shark" songs.
3. Tenzi Buildzi Building Block Game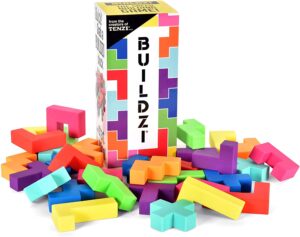 Buildzi is an award-winning building block game that rewards creativity and the ability to solve problems quickly. It is fun for kids over 6 years old. This game includes 7 different building games, which can easily turn 2 players into 4 players, while the party game can be used with 8 players. Children will develop and enhance many STEM skills while having fun.
4. Basic Fun Cutetitos Mini Animals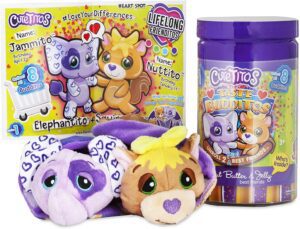 Welcome to Cutetitos as the latest trend in stuffed animals. The gift is packaged in a toy peanut butter jar, which contains two 5-inch long stuffed animals (peanut butter and jelly), they are wrapped in soft heart-shaped packaging, and each animal comes with a pet collection card. There are 8 Cutetito, so it is very suitable for collectors over 3 years old.
5. Hatchimals Pixies Crystal Flyers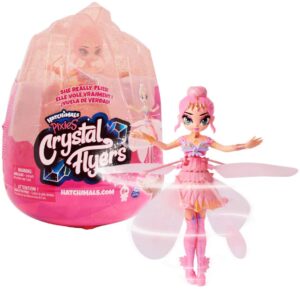 This sparkling crystal flyer has velcro in their palms. When they will watch this rechargeable fairy fly, they will stare in awe. With only their hands, children can guide the elf to fly high, fly low, or stop completely. The automatic stop function is suitable for children aged 3 and above. If the elf touches its wings while flying, it can keep your little ones safe.
6. Educational Insights Spindoodle Game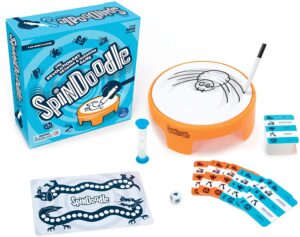 When the night of the family game appears immediately, the team will face a challenge, while writing on the spinning board to guess what you are drawing. If your family is a fan of Pictionary, then this game has taken this idea to a new level and has received a lot of praise. It is most suitable for children over 8 years old. Children who can read game cards should be able to play.
7. Shashibo Shape Shifting Box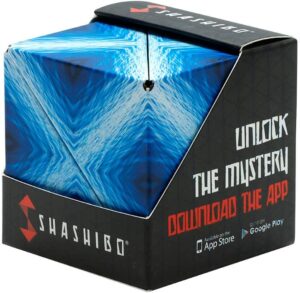 in list of best Christmas Toys for kids and gift ideas This is an award-winning magnetic puzzle that can transform into more than 70 shapes and is the perfect gift for people of all ages. These magnetic cubes only need one or a few to have fun, which is perfect for restlessness, stress management, spatial thinking or just having fun.
8. Care Bears Cheer Bear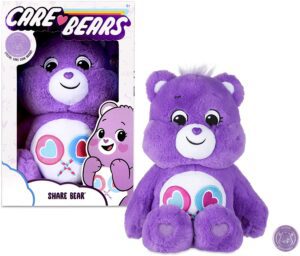 The sweet breath of these nursing bears from the past is as cute as ever. There are six kinds of Care Bear plush toys to collect. Each plush toy is soft and cuddly, measuring 14 inches in size, and comes with a collectible Care Coin. These super cute toys are best for kids between 2 and 11 years old.
9. Educational Insights T-Rex Rumble Game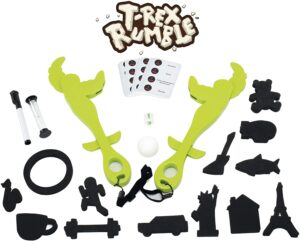 Challenge yourself, challenge the tiny dinosaur arms, and at the same time try to complete interesting challenges, such as painting, mummies, etc., you can laugh. This game is very suitable for family game nights and is recommended for children 7 years and older.
10. L.O.L. Surprise! O.M.G. Remix Super Surprise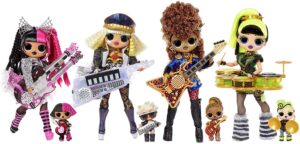 The doll and this season's version will not disappoint. With more than 70 different surprises to discover, your little ones will be addicted to music-themed scenes. With four dolls, four playable musical instruments, and more, they will be happy to be on the list this year. These new stars are designed for kids over 4 years old.
11. LEGO Dots Desk Organizer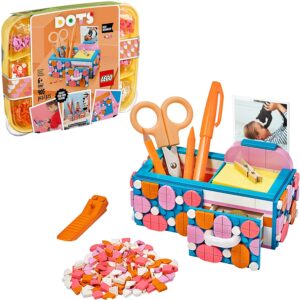 A fun gift, especially for kids who may go to school virtually and want to personalize their desk space, LEGO Dots is one thing. DIY kits can assemble easily and quickly, allowing children to use work drawers to create and decorate their desk storage boxes, and then redesign patterns and styles repeatedly. Open creative toys are suitable for children aged 6 and above.
12. Bluey Family Home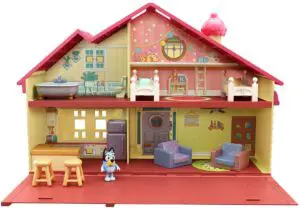 If you are not familiar with the popular Australian TV series Bluey, you might like it. This theatrical version made a huge interstate premiere in the real house of a role player and is perfect for imaginative games. The highly detailed four-room game room includes 12 cute pieces of furniture that can move around the house. Children aged 3 and above will love this set.
13. Treasure X Sunken Gold Shark's Treasure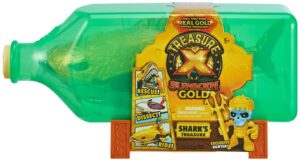 This sporty toy is to discover one surprise after another. Once it is taken out of the package, your child must dissect the grizzly shark to find the treasure covered in slime and the brave treasure hunter. Through 16 very interesting adventure levels, your little ones will be ready for endless fun. This adventure is designed for kids from 5 to 15 years old.
14. Beyblade Burst Vortex Climb Battle Set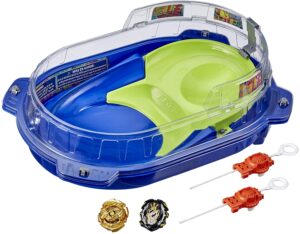 This BeyStadium amazes Beyblade fans. It comes with a top battle-axe that can remove in two combat methods. In addition to the stadium, this device also includes two transmitters and two spinning tops. It recommends for players over 8 years old. It is an ideal choice for beginners and can be an additional set for other fans.
15. Vango The Upside Down Challenge Game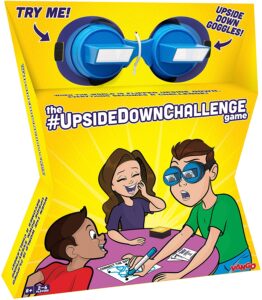 Compete with friends and family and challenge with a subversive vision. This family game is most suitable for children aged 8 and above, and can accommodate 2 to 6 players.
16. Winning Moves Double Trouble Game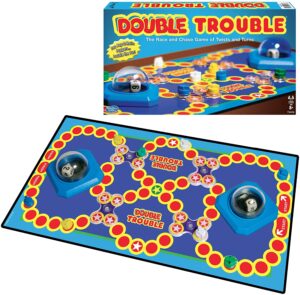 Double Trouble is a classic game with new changes that doubles the challenge and fun. Compete to complete the game in this crazy block dice pop-up game with two popular Pop-o-Matics! It recommends playing "Double Trouble" for children over 8 years old, which is fun for two to four players.
17. Mr Potato Head Chips

Mr. Potato Head made a facelift and designed a novel way of playing for children. Just stack the plastic fragments and insert the accessory into the slot to create the Mr. Potato Head Chips role. These parts are ideal for children 3 years and older. All parts are interchangeable and packed in their resealable bag.
18. Fat Brain Toys Dimpl Baby Toy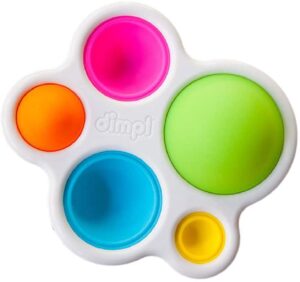 This gift is simple and outstanding; it is very suitable for babies from 10 months to 3 years old. Five brightly colored silicone bubbles of different sizes are built into the plastic frame. The kids (and adults) will be full of fun, pushing them past and hearing the popping sound. This portable causal toy is very satisfying.
19. VTech Explore and Write Activity Desk
If children want to work at home, this activity table provides them with an ideal space for work, entertainment and study. The interactive desktop has an illuminated writing board for practicing writing and tracking letters, numbers and shapes. For more fun, the desk can be turned into an easel and blackboard, and has a lot of storage space for artworks, so it is very suitable for children aged 2 to 5 years old.
20. Disney Mulan Warrior Bow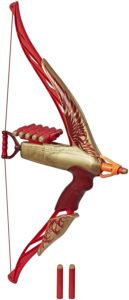 Children have the opportunity to become brave heroes with this fun and safe warrior bow. Pull back, aim, and watch the NERF dart fly up to 75 feet. This is a great gift for children 8 years and older. The set comes with eight darts and can use with all NERF darts. this can be a great option as a gift on this chirsmats
21. Razor Drift Rider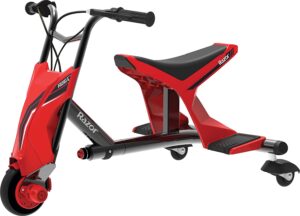 For a gift worth squandering, this awesome drifting knight will envy everyone around him. Designed for children 9 years and older (which can support riders under 143 pounds), this electric drift cycle can reach 9 miles per hour at 40 minutes of continuous power. A unique ride pleasure is endless and has the same safety standards as other Razor vehicles.
22. Baby Yoda plush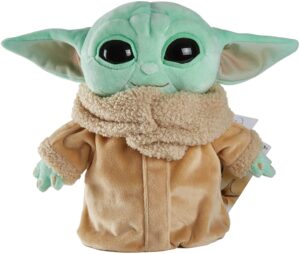 The hottest toy this year may be the Baby Yoda plush toy, inspired by the Disney Plus series The Mandalorian. The child looks up at you with big eyes; his cute body is ready to snuggle. You can see him poking out from the top of the stocking on Christmas morning.
23. L.O.L. Surprise! Clubhouse ( best Christmas toy for kids)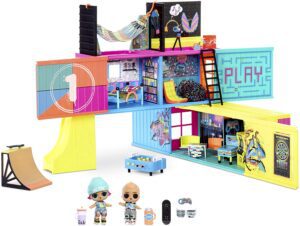 This year's popular L.O.L. doll party is more affordable than in previous years. Parents will love it. The little girl will include it in their holiday wish list. The popular little L.O.L. clubhouse doll comes with more than 40 surprises that can be unboxed, including two exclusive dolls. When the "transportation container" of the clubhouse is unfolded, the size of the entire object is three feet wide. Fortunately, it can be stored when folded.
What is the Best Christmas toys as Gift in 2023?
The big winner in 2023 is L.O.L. Surprise! Awarded by MGA Entertainment, the award received the outstanding "Toy of the Year" honor. The Rainbocorns Ultimate Sequin Surprise series 2 launched by ZURU won the "People's Choice" award dream co-desire for because it won the most votes.